Warfarin Management Program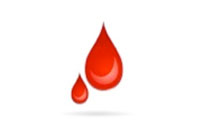 Warfarin Management Program
Warfarin, an oral anticoagulant is a medication taken to reduce the formation of blood clots. The goal of the program is to provide a standardized approach to warfarin management, optimization of patient outcomes, and to reduce events related to adverse effects.
The warfarin therapy management program is designed and supervised by an interdisciplinary healthcare team to provide high quality, personalized care for program participants.
This program provides the following:
Review your current prescription medications, over-the-counter medications and supplements to check for possible drug interactions with your warfarin.
Review eating habits and exercise
Monitor your lab results for your International Normalized Ration (INR). It is a blood test that checks how long it takes for blood to clot. The higher the INR, the longer it will take blood to clot (and the higher the risk of bleeding).
Adjust your warfarin dosage as necessary.
Communicate your results to you
Discuss results with your Primary Care Provider, regarding warfarin-related issues.