Adult and Travel Immunization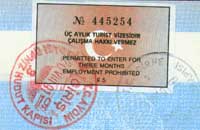 Adult and Travel Immunization
Additional immunization is available to adults and to prepare for travel to a foreign country. Contact your family physician or the Public Health Unit if you need or have questions about these immunizations. Travel immunizations are not covered by OHIP. Please also be aware that some adult immunizations are also not covered by OHIP and you may be charged a fee.